Environmental Controls
TPG takes the environment very seriously and iscontinually striving to incorporate energy savingideas to reduce the effects of climate change.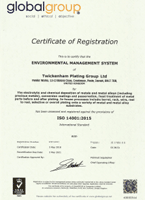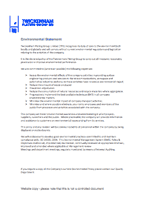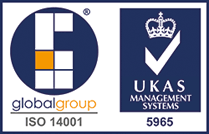 Registration No: 82E14061

Click on a thumbnail above to see the full sized version
TPG also operates an effluent control system andapplies "Best Available Techniques" (BAT) to allplant installations to ensure that all waste is minimised. TPG operates an Environmental Management System approved to ISO 14001:2015.
All packaging is recycled to further reduce the impact on the environment.
Please see this recent case study from Thames Water on installations and improvements undertaken by TPG.
TPG have totally replaced trichloroethylene in its manufacturing process by implementing a semi-automatic degreasing system using co-solvents which fully comply with the Solvent Emissions Directive.