Engineering & Design
TPG's steady growth has been achieved by rapid response to the changing requirements of the high technology industries which it serves. Applications development and process research are essential parts of the Groups activities. TPG's team is available to assist customer's product design to ensure a cost effective high quality finish.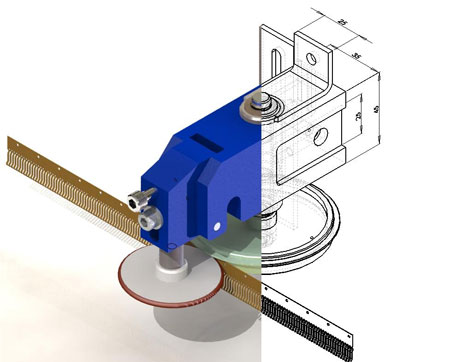 TPG makes full use of AutoCAD and Solidworks in designing both product definedplating applications and input into customer's own product designs.
As well as machinery and component design, TPG is continually developing and researching new plating coatings for both environmental and application enhancement.
TPG has worked with a number of universities developing and researching new coatings. This valuable experience can enable our customers to be at the forefront of metal finishing technology.